Let us help you keep your home beautifully clean month after month.  With our recurring maid services (weekly, biweekly or monthly) you can give up housework for good!  Never scrub a shower or clean a toilet again!
Ready to Take Back Your Weekends?
Do you have a busy home? If you have a hectic schedule and are struggling to find time to stay on top of the house work, sit back and let us take care of the house cleaning for you. We can schedule your recurring maid services in Arlington, Fort Worth and surrounding areas at a time convenient for you at regular intervals to help keep your home spotless.
Weekly - Biweekly - Monthly
Love My Maids offers recurring house cleaning on a weekly, biweekly, and monthly (every four weeks) basis.  Most clients find that the biweekly maid service is enough to eliminate most of their housekeeping chores aside from normal day-to-day cleaning.
The best part of starting our recurring maid service is the time it frees up so you can spend your precious time doing things that bring you joy.  Are you ready to take back your weekends?  We're here to make your life easier!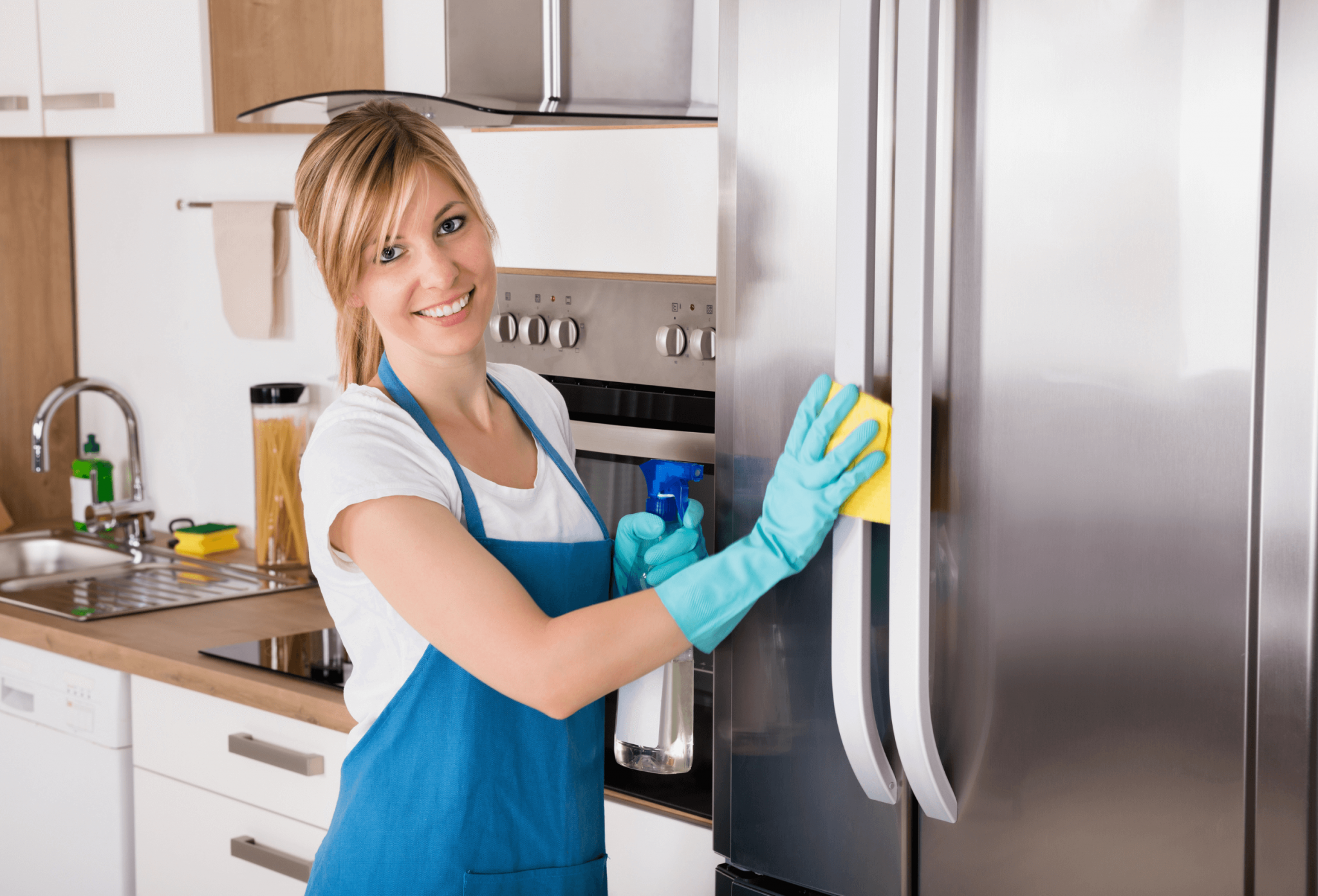 | | Recurring | Basic Spring | Basic Move | Deluxe Deep | Deluxe Move |
| --- | --- | --- | --- | --- | --- |
| KITCHEN | | | | | |
| Clean Countertops | | | | | |
| Dust countertop items | | | | | |
| Clean appliances; polish stainless | | | | | |
| Clean oven interior (Extra) | Add-on | Add-on | Add-on | Add-on | Add-on |
| Clean refrigerator interior (Extra) | Add-on | Add-on | Add-on | Add-on | Add-on |
| Spot clean cabinets | | | | | |
| Wash cabinet fronts | | | | | |
| Clean inside cabinets & drawers | | | | | |
| Sanitize sink; polish fixtures | | | | | |
| BATHROOMS | | | | | |
| Scrub tub/shower; polish fixtures | | | | | |
| Clean countertops; dust countertop items | | | | | |
| Clean inside cabinets & drawers | | | | | |
| Sanitize sinks; polish fixtures | | | | | |
| Clean mirrors | | | | | |
| Sanitize toilet and toilet area | | | | | |
| BEDROOMS | | | | | |
| Change linen; make beds | | | | | |
| ALL ROOMS | | | | | |
| Remove cobwebs | | | | | |
| Dust ceiling fans and light fixtures | | | | | |
| Dust wall art and A/C vents | | | | | |
| Dust knick-knacks and lamps | | | | | |
| Dust furniture; polish wood furniture | | | | | |
| Dust blinds | | | | | |
| Wash Blinds (Extra) | Add-on | Add-on | Add-on | Add-on | Add-on |
| Dust window sills | | | | | |
| Wash Window Sills | | | | | |
| Dust doors and door frames | | | | | |
| Wash doors and door frames | | | | | |
| Dust Baseboards | | | | | |
| Wash Baseboards | | | | | |
| Empty trash and reline trash cans | | | | | |
| Vacuum floors | | | | | |
| Mop hard-surface floors | | | | | |
Book The Cleaning
You Need Now